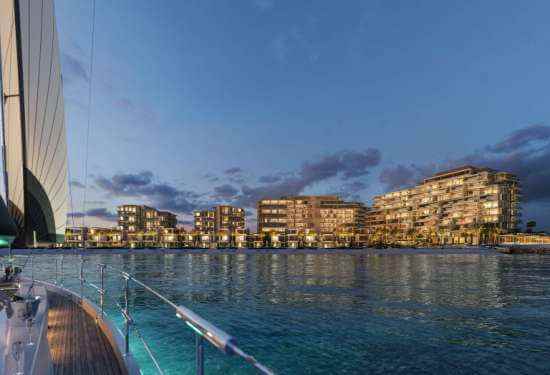 People have been considering Dubai for investment in real estate from around the world owing to its high-profit margins, new communities, most incredible skyline, and modern infrastructure. According to research, nearly 90% of the population of UAE are foreigners, and the real estate market keeps growing yearly. However, the ready properties of the emirate are expensive, making it unsuitable for amateur investors and end users. Not anymore. Dubai now offers numerous off plan property projects providing opportunities for everyone to build a dream house in the city of lights. 
The emirate provides everything, whether you are interested in apartments, villas, penthouses, or freehold properties. For a good start, you will find numerous communities like Palm Jumeirah, Dubai Marina, Downtown Dubai, and many new ones.
People often face a dilemma about the off plan investment, whether investing off plan is worth it or not. Knowing the gains and risks beforehand is crucial to making the right choice. The decision, however, totally depends on your financial situation, plans, and investment.  
This article will discuss the pros and cons of investing in off-plan property in Dubai to help you make the right choice.
Benefits of Buying Off Plan Property in Dubai
Most of you must have known the benefits of off plan investment already. However, let's delve into the list of exceptions.
1. Diverse Options
Dubai has seen a rise in the real estate market owing to amendments to in-laws for foreign investors. It has gotten the attention of investors worldwide after introducing freehold zones for expatriates and giving full property rights. 
With increasing development, the emirate has introduced many new projects to entertain the investments and end users by providing plenty of options for investment.
So, whether you want a villa with a garden or an apartment with a waterfront, Dubai is a house to numerous communities that offers all you need. Do some research, look for the options, and find the one that matches your dream destination and fits the budget.
2. Low Rates
Another benefit that makes it the best option for the majority is that they are comparatively affordable. The high cost of ready properties hampers many from investing in the emirate. 
As the property is under construction, you can get hold of it at a low price in the initial stages. Be mindful that the cost of the property you have purchased increases with time and development. So, you can get incredible ROI.  
3. Opportunities For Customization
As the project is under construction, you can customize it per your wish. From flooring to ceiling, you can add personalization effects and build an apartment equipped with state-of-the-art machinery, which is a plus for investors and end users.
4. Security Regulations
Dubai's Real Estate Regulatory Authority has made regulations to protect buyers from fraud in property matters. The cash is transferred to RERA-regulated accounts, which means our payment is secured.
5. Flexible Payment Plans
Paying a huge amount at once can be a daunting task that compels customers to opt for loans. However, it is not the case in off plan property. You have to pay a tiny amount, usually 5% or 10%, depending on the developer, to secure the land. 
You have the leverage to pay the total amount in instalments before the given time to get a hold of the property. So, it is perfect for those who cannot manage to pay the total amount all at once.
6. High Roi
The main intention of investors in buying property is to get a high ROI. Off plan properties can provide incredible ROI, a treat for real estate investors. Furthermore, investing in developed communities like Jumeirah village circle has more chances to get desired return on investment.
Risks of Buying Off Plan Property in Dubai
With positives, investing in off plan property also has some risks. However, the advantages outweigh the disadvantages but knowing them is better before taking the risk.
1. Fluctuation In The Real Estate Market
Real estate marketing sees variations timely. The rates fluctuate, which is why you are suggested to invest after consideration to get the expected outcome.
2. Needs A Lot Of Research
Investing in the off plan needs some research, like knowing about the property and the growth chances in the future, which can be a prolonged process. Read Also : steel price today in Hyderabad
3. Delays In Generating A Return On Investment
As the property is under construction, you will have to wait until you get the ROI. However, people also receive offers during the construction phase in some cases.
Wrap Up
So, now you know the pros and cons of investing in off-plan property. Getting in touch with a renowned real estate agent can help you catch the devil in the details and get a hold of suitable property to generate incredible revenues.