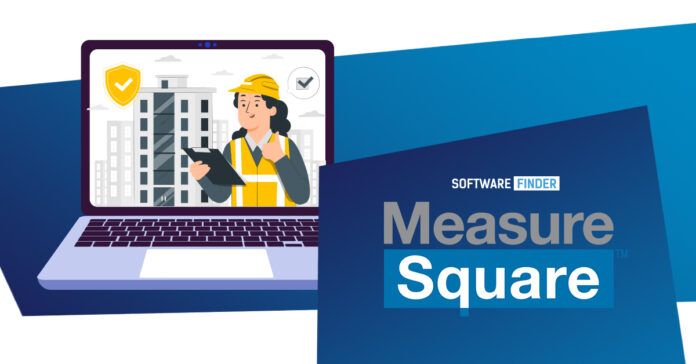 This article will explore the advantages and disadvantages of MeasureSquare Cloud, Desktop, and Mobile. We'll also explore MeasureSquare's RenoPlan application. And, of course, we'll cover how the software can benefit your business. This software is a true collaborator. So, what should you look for in MeasureSquare? Here are five reasons why it's the right software for your company.
MeasureSquare Cloud
With its comprehensive measure estimating and takeoff software solutions, MeasureSquare has become the leading choice for flooring contractors and interior construction companies. Its innovative features help users estimate product quantities, generate cut sheet diagrams, and seam diagrams. The software even syncs with the cloud, enabling collaboration between field reps and office personnel. It's AI-powered Auto Plan Recognition is a glimpse into the future of takeoff estimating, while its 3D floor walkthrough allows users to explore their designs.
As cloud-based software, MeasureSquare Software can be used across PCs, iPads, and Android devices. With this software, teams can collaborate with each other on any device. The software also offers unsurpassed customer service and incorporates requests made by users. Its collaboration capabilities make it a true collaborator. And thanks to its ease of use, you can share your measurements easily. You can even share the results with your colleagues in the office.
Among its features is the ability to collaborate on large projects. MeasureSquare Cloud allows you to share project details, optimize waste, and match patterns across rooms. It also includes a Tile Pattern Designer, which makes it easy to create and modify intricate tile patterns, including proportional assignment of tiles. It helps you increase customer satisfaction and close rates with ease. Lastly, MeasureSquare Cloud integrates with QPro, which helps you find the products you need in minutes, even on the go.
MeasureSquare Desktop
If you are looking for a desktop takeoff estimating software solution, you've come to the right place. MeasureSquare offers a complete suite of tools to help you manage your estimates. You can quickly generate cut sheet diagrams, seam diagrams, and more, and collaborate with colleagues and customers from anywhere in the world. Other features include CRM and diagramming software integration, as well as mobile devices. Moreover, the software syncs projects to the cloud, making it easy to work from anywhere, at any time.
The latest system, Measure Square 8, offers a mobile platform for field reps and office coworkers to edit job details. This means your company can easily share and edit product catalogs without requiring the assistance of IT. It also has a 30-day money-back guarantee, so if you are not completely satisfied, you can request a full refund. The software is available in two editions: Desktop Commercial and Multi-family. You can upgrade to either of them at any time.
You can also download the MeasureSquare Mobile app for Android devices. Just follow the steps in the emulator and the android app will be ready to use. It is available on the Google Play Store for both Windows and Mac. If you're still having trouble installing it, feel free to post your problem on the official MeasureSquare Mobile website. Your fellow employees can also help you install the application. When the installation is complete, you can use the mobile version of the software right from your computer. Read Also : tmt bar
If you're in the flooring industry, you'll definitely benefit from MeasureSquare. Its comprehensive feature set makes it easy to create accurate floor plans, estimate flooring costs, and create professional-looking quotes for your customers. Moreover, the software integrates with laser meters and other measurement tools, allowing you to measure doors, windows, and other objects. Once you've measured your measurements, you can create a work order and invoice for each project, without the hassle of double entry.
MeasureSquare Mobile
The newest version of MeasureSquare Mobile was released on Feb. 27, 2020. Its functionality spans Android, iPhone, and PC, enabling teams to collaborate from anywhere. It offers unmatched customer support and incorporates your feedback. As a result, it is the ultimate collaborator. Here are some things to look for in a version:
The new app is cloud-based and works with Laser Disto meters for accurate floor plan measurements. It also includes attachments for measuring windows and doors. The mobile app even allows you to attach photos to individual rooms. This way, your clients will be able to view the measurements of each room. The app also integrates with laser Disto meters, so you can measure with the device that fits your business model. Ultimately, it's easier than ever to manage your business on the go.
The MeasureSquare Cloud offers onsite access to your entire product database, facilitating collaboration on large construction software projects. In addition, it provides real-time data sharing and collaboration between office and field reps. It even offers laser measurements to reduce waste. Furthermore, it helps you work collaboratively with your team by letting them share project details, create 3D floor walkthroughs, and manage multiple projects from one place. It also syncs your project in the cloud and works with CRMs and diagramming software.
If you are looking for the perfect floor management software, then MeasureSquare is the answer. The software lets you accurately estimate product quantities, directions, seam layouts, and capture customer approval signatures. With this powerful software, you'll have a competitive edge and a better customer experience. So, go ahead and get the new version of MeasureSquare today. You'll be glad you did. And as a bonus, it's also cloud-based, meaning you won't have to worry about upgrades or backups.
RenoPlan application
The RenoPlan application measures floor plans and is perfect for home professionals, homeowners, and construction projects. It incorporates AR/Lidar technology and laser distance meters to give users accurate measurements. This app is easy to use and includes helpful how-to videos that will help users master the workflow. The videos include an introduction to the product, quick demonstrations, and video tutorials. They are an excellent resource for learning about the RenoPlan application.
The application works across multiple devices: PC, iPad, and Android. This means teams can collaborate from anywhere, using any device. It has an outstanding customer support and incorporates your feedback into the software. It is truly a collaborative tool that works for any company. And with its affordable pricing, the app is an excellent choice for any size business. However, before you purchase this application, make sure you read its user reviews.