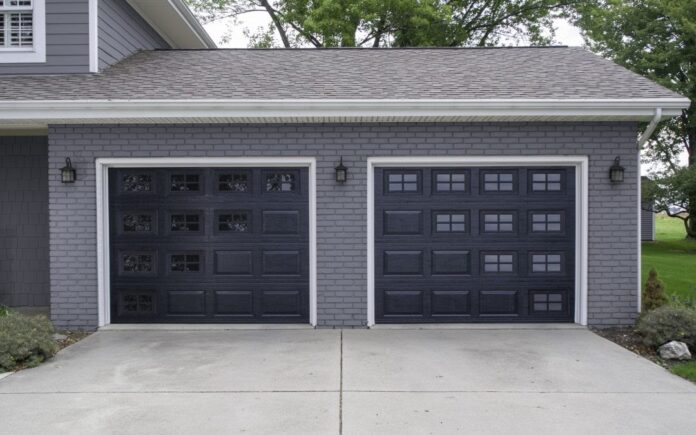 A conventional, solid-paneled garage door can be transformed into a contemporary, creative garage door by adding windows. A garage door with windows raises security and vulnerability concerns for some people. We'll go over the benefits and drawbacks of garage door windows in this post, as well as what to anticipate when getting one installed by the garage door installation in Las Vegas.
Why garage doors and windows are a benefit?
People often underestimate the many advantages of having a garage door with windows.
They permit natural light to enter
Allowing in natural sunlight, although the doors are closed, is a nice feature of garage doors with windows. Wouldn't you want natural sunlight in your garage if you wanted it in the rest of your house as well?
The benefits of natural light alone are worth mentioning. You won't have to search for a light switch in pitch black anymore. Additionally, the flickering light over the workbench won't be essential during the day. Like many Las Vegas homes, if your tumble dryer is already in the garage, you won't need to turn on a light before carrying a laundry basket because of the natural afternoon light.
The versatility of garage doors is one of their many charms. You have design options for the windows you wish to include as well. And you'll have a lot more options at your disposal.
Large rectangular panes, one or two lines of windows, or a variety of alternative panels and window patterns are all options. Perhaps you'll opt for something more elaborate, such as a pattern with a colored centerpiece that looks like a diamond or quarter and alternates between rectangles of various sizes vertically and horizontally on each door panel. These patterns might form an arch or span the door symmetrically.
The ability to match the garage door windows to the windows in your home is another lovely aspect of customization.
The curb appeal is improved
Depending on panel design and color, garage doors containing windows simply appear better than almost all of their solid equivalents. By including windows, you can improve visual appeal and break up the panel's straightforward design.
Your home's worth will rise when you give your garage door more aesthetic appeal in addition to its practical use.
Common garage door windows disadvantages
Some people have reservations about installing windows in their garage doors. However, you shouldn't let these worries stop you from purchasing the garage door to windows. We wish to help clarify some myths and provide guidance based on our considerable expertise.
Privacy
Privacy is often one of the primary issues that come to mind. You might be worried that having windows will allow people outside to look into your garage.
We understand it! But there are also a few of these to think about. The majority of garage door windows were raised above the eye level of most people. Because of this quality, they are crucial for letting in the desired natural light while preventing nosy eyes from peeping.
There are also alternatives for tinted or frosted glass, making them difficult for outsiders to see through.
There are so many options to think about if you want to defend your property, but we're not claiming that only glass garage doors are fully secure.
Damaged glass
Many folks are also concerned about glass breaking. Anywhere the window may be, there is always a chance of a break.
Your windows could be in danger from stray boulders thrown up by a lawnmower or children playing sports. Recommend purchasing laminated glass, a more durable glass option for garage doors, to help prevent damage. If the damage is already done, please contact your nearest garage repair company in Las Vegas.