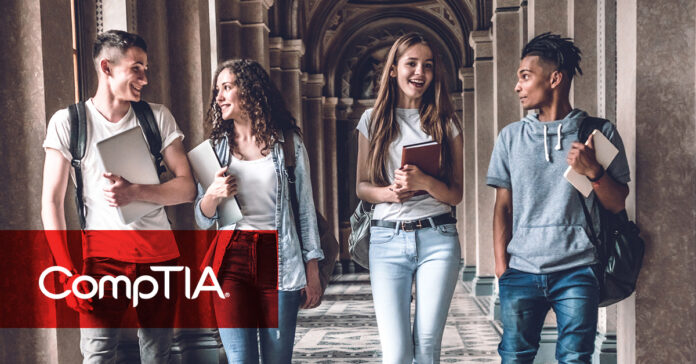 Before you start studying for the exam, there are some things you should know. Read this article to find out the Prerequisites, Exam format, and Cost. We will also cover the different methods of studying, including classroom training. This article covers some of the most common questions people ask when taking the CompTIA Security+ Exam. Once you know all of these things, you're ready to take the exam.
Cost
To pass the SY0-601 CompTIA Security+ Exam, you need a general knowledge of security issues. You must know how to implement security controls, perform penetration tests, and perform vulnerability scanning. You should also be familiar with installing and configuring network components and security policies, procedures, and management controls. Getting certified in this field can help you secure a job or advance your career.
To take the CompTIA Security+ exam, you must purchase an exam voucher. The exam voucher will cost you $370. You can buy this voucher at a Pearson VUE testing center. It would help if you used your voucher within a year of purchase. It is best to purchase your voucher at least three months in advance. Buying a voucher ahead of time is highly recommended, as you'll avoid purchasing duplicate exam vouchers.
Prerequisites
To sit for the CompTIA Security+ Exam, you must have basic network security knowledge. At least two years of experience is required. Taking the Security+ exam is a rewarding way to advance your IT career. This course will give you the knowledge and skills you need to pass the exam. It is also highly recommended that you have some IT experience. Moreover, the course includes a hands-on lab and practice exams.
For this exam, you should prepare well and practice. Without practice, you may not be able to pass it. Taking simulated exams is an effective way to practice and improve exam preparation. These practice tests will enable you to solve exam questions, much like the ones you see on the test. In addition, these practice tests will allow you to familiarize yourself with the exam format and test your knowledge.
Exam format
There are six main domains of the CompTIA Security+ Exam. In preparation for the exam, gather data on each domain. Focus on the areas you find challenging. Schedule your study time wisely and group things according to their category. After passing the exam, you're officially certified. But the best way to keep your certification current is to take a formal training course. In this case, you should enroll in a course offered by a CompTIA-authorized training provider.
You can find many resources on the web to help you prepare for the exam. The CompTIA Security+ Online Community offers study groups and forums for test takers to share tips and information. This way, you'll be able to prepare for the exam together and learn the intricacies of security. There are also practice exams to help you prepare for the exam. There are 90 questions in the exam, so completing one practice exam will help you prepare for the actual exam.
Cost of classroom training
CompTIA Security+ classroom training costs can be steep, but no one can achieve certification in this field. The courses are offered by various training institutions, including ONLC Training Centers. You can enroll in classes at any 300-plus locations in the United States. These classes cover all the domains tested on the SY0-501 exam. In addition to classroom training, you will receive pre-study materials and access to daily lesson replays for 90 days after completing the course. The cost of the certification exam is $2495 for students.
Besides individual classes, you can also enroll in group training. Group training is highly effective and customized to meet specific needs. You can choose whether you want to participate in online or classroom sessions. Whether you prefer online or in-person training, you will get the best results by utilizing the suitable learning method for your needs. Virtual classroom training can be a great option if you don't want to go through the hassle of attending classroom sessions.
For more interesting blogs, Please Visit Mahatma App
Cost of online preparation
There are many options when it comes to online CompTIA Security+ preparation. Many companies offer courses that include exam vouchers used at Pearson VUE testing centers. The price of the course voucher is $370, but this does not include the cost of the exam itself. The price includes a study guide and test-taking tips. You must register for a Cybrary Insider Pro account to purchase the course. For only $33 per month, you can access all the course materials and receive a 20% discount.
The CyberVista Security+ Training Course covers cybersecurity fundamentals and prepares students for the CompTIA Security+ certification exam. This program is available in two versions: live online and on-demand. The live version includes a three-hour class session. The on-demand course includes sixty video lessons, summaries of learning materials, and e-flashcards. Students who complete the course receive a certificate upon completion.