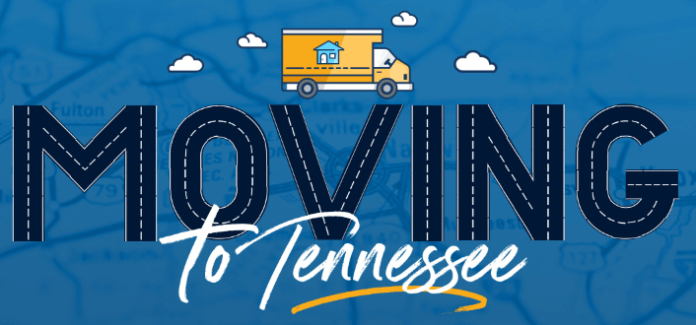 Are you looking to head south and settle down in a new home? There are plenty of great places to choose from, to among them the Volunteer State.
Tennessee is the home of music greats and mild climate, great jobs and beautiful houses.
If you're looking at Knoxville real estate you'll want to know these things that Tennessee natives are familiar with.
You don't want to do it in the summer.
Like much of the south, summers are hot, humid, and downright sticky. The last thing you want to do is find yourself hauling boxes around or traipsing in and out of the house as you move into your new place.
The average temperature in the state during the warmer months is 92 degrees – it's best to save the move for cooler times.
Your personal income won't be taxed.
When you get your paycheck you won't see state income tax taken out nor will you owe said taxes when April comes.
Tennessee residents get to keep more of their earned wages than residents of most other states. You could save upwards of $2,000 a year.
You'll feel the music wherever you go.
Tennessee is the home of music history and renowned musical artists.
Nashville is known as Music City and a haven for mainly country artists, though other genres influence the area.
Johnny Cash, Elvis Presley, and Dolly Parton are some famed Tennessee natives, and places like the Grande Ole Opry and Country Music Hall of Fame are in the state.
You can celebrate the roots of jazz, blues, and rock music throughout the state.
You'll also recognize some notable writers from the area.
Music isn't the only art form that's turned out famous folks in the state.
Writers like Cormac McCarthy, James Agee, and Alex Haley hail from Tennessee.
There are places to venture underground.
Tennessee is actually home to over 10,000 caverns and caves, making it an ideal spot for spelunkers.
The Caverns is an underground amphitheater and music venue. You can also visit the largest underground lake in the country at The Lost Sea in Sweetwater, where you can travel across it on a glass bottom boat.
You can also see Ruby Falls, the largest underground waterfall in the nation that tops 145 feet.
Know your barbecue.
There are plenty of barbecue styles in the south, but if you're in Tennessee you better know what Memphis-style is.
 This slow-cooked meat can come either wet or dry. You can find it in a sandwich, on top of pizza, or even nachos.
You can catch great fall foliage here.
People come from all over to catch a glimpse of the mountains aflame with fall colors thanks to the Smokies.
It's home to noted Civil Rights institutions.
The National Civil Rights Museum is in Tennessee, as well as the Underground Railroad Museum.
 This important collections walk through the nation's history and impart lessons to make sure we do not repeat it.