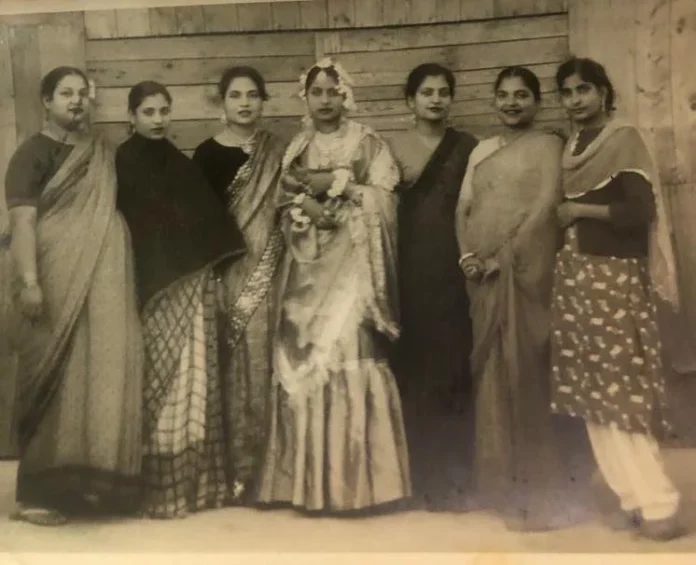 The term Pakistani clothing describes ethnic clothing which is generally worn by individuals in Pakistan and by the people of Pakistan and Pakistani descent. Pakistani dresses showcase the culture of the country, the demographics of the country and the regional cultures that include Punjabi, Balochi, Kashmiri, Pashtun and Sindhi cultures.
Clothes or dresses in each of these regional cultures reflect the weather conditions, the distinctive styles, and the way of living. All these give a unique identity to these cultures. As far as female clothing is concerned, there is great history to explore. Here we are exploring the history of female Pakistani clothing!
History of Pakistani Female Clothing
Pakistani clothing has a lot of similarities with Indian clothing because of the pre-partition culture which was shared by these two nations for thousands of years. Traditional clothing from Pakistan also shares a few similarities between the ethnic groups of Central Asia and ethnicities of Turkey, Iran, Uzbekistan, Kazakhstan and Turkmenistan. However, with the passage of time, Pakistani clothing evolved and modernized. The modern day Pakistani dressing is quite modern compared to the traditional one. However, there is still the dominance of the culture and traditions.
Salwar kameez is the national dress for Pakistan and is often worn by women in all five provinces of Pakistan. However, there are different styles of shalwar kameez worn in Punjab, Sindh, KPK, Balochistan and Kashmir. There are different ways of wearing them in different areas. Also, different fabrics are used to stitch shalwar kameez. These fabrics may include cotton, silk and chiffon etc.
Men and women across Pakistan prefer wearing shalwar kameez with a few additional accessories that include waistcoat, achkan, and sherwani etc. Women tend to wear shalwar kameez with a churidar pajama. A cap is worn by Pakistani men whenever they wear shalwar kameez. Apart from that, footwear is important when it comes to Pakistani clothing.
Women tend to wear khussa with it. Also, they would wear shawls with it. In Northern areas of Pakistan, the styles of wearing shalwar kameez are different.
As far as regional clothing is concerned, Balochi women tend to wear heavy embroidered shalwar kameez with dupatta based on the weather conditions. They often wear kameez full of heavy embroidery and sometimes shisha work. Sindhi outfits have several different styles of embroidery as well.
A few sindhi women wear dupatta and ajrak as well. Punjabi women prefer simpler and lighter embroidery work. So, these styles of wearing shalwar kameez differ in different areas of Pakistan.
Buy Pakistani Clothing From Filhaal UK
Are you looking to buy female clothing from Pakistan? Filhaal UK is your ultimate destination. It is one of the top clothing stores that offers a great variety of Pakistani clothes. They provide an extensive range of clothes for women. They provide dupattas, kurtas and unstitched dresses. Also, they offer the latest designer dresses at cheap prices. Explore the collection and buy our favorite dresses at cheap prices with instant delivery in the UK at your doorstep!