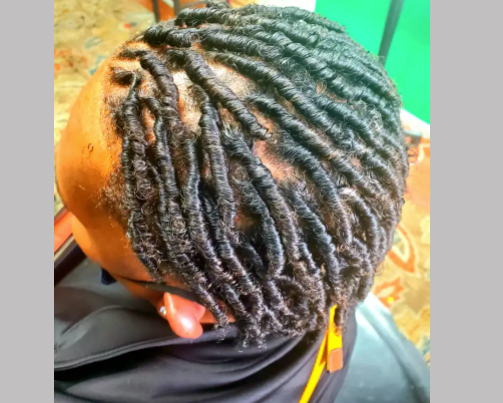 Are you bored of the same simple braiding hairstyles? Well, passion twists are a fun and easy way to elevate your look! If you love or prefer protective hairstyles, you can go for passion twist hair. After all, it is a great way to style your natural hair without causing any damage to them.
Passion twists can be helpful if you are trying to grow out your hair or change your natural hair look. Since these natural hair braids have taken over our social media platforms, let's spotlight this pretty style so you can recreate the look. However, it is always better to get your passion twists or any other braiding styles from professional and experienced braiding braiders at a salon.
How are Passion Twists Installed?
When it comes to braiding hair, passion twists stand as a protective style that gives a bohemian look. Also, it is natural and easy to maintain every day. The passion twists are crocheted into cornrows and box braids.
Often people think about installing passion twists on their own. However, they might end up ruining the hairstyle. So, to ensure the best possible results, it is better to visit the best braiding salon with professional and experienced braiders. The braiding specialists will save your time and energy to give you incredible results.
How Long Does Passion Twists Last?
When you get these passion twist hair installed, you can expect them to last anywhere between six to eight weeks. However, it might depend on your hair type and the way you maintain your passion twists. Proper and regular care will make your passion twists last longer. 
How to Upkeep Your Passion Twist Hair?
Regardless of the weather, passion twists are an excellent choice for protecting your hair. Since it is tucked away in faux braids, there are not many efforts for upkeep. However, proper cleaning, moisturizing, and oiling the twists and scalp will help your passion twists to stay in the best shape.
Hairstyles that you can try with Passion Twist Hair
The best part about passion twist hair is that you can try out a wide range of different hairstyles. Have a look at some of the best hairstyles you can get with passion twist hair:
You can bring a free-spirit vibe out of the passion-twists hair by having this hairstyle in long hair. If you have medium or short hair, you can get long, wavy braid extensions to achieve this look. Also, it will add volume to your long natural hair.
A passion twist in a bun or a half bun will highlight your face, giving you a bold yet sophisticated look at the same time.
If you do not want your hair to disturb you while at work and look unique, you can go for a short passion twist hair. You can get natural hair braids extensions cut to your desired length to achieve the look. 
Conclusion
Passion twists are the effortless, quick, and time-saving way to achieve braids in a different style. Like your natural hair braids, passion twists give you the latest trending hairstyles, protecting your natural hair from damage and giving you a realistic look!