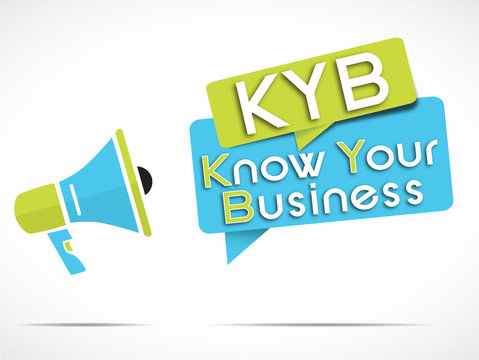 Knowing your business today is the most critical aspect of any B2B profession. To prevent fraud attempts and to know your business better, an identity check module verifies the authenticity of the business. Kyb checks are now important for corporate relations because they not only inspect the authenticity but also identify and analyze the suppliers. Significantly, businesses are required to conduct KYB checks for other companies they are willing to work with. These particular business verification checks also measure the credibility of businesses on both sides.  By navigating through public registers while performing KYB checks, machine-driven Integrated AML systems verify the owners and other stakeholders. Keeping know your business on the utmost priority, let's have a look at how it works.  
Hightech AI integrated | verifying business process 
Artificial Intelligence integrated Know Your Business (KYB) is a business verification module used to determine the credibility of businesses partnering with each other. The company verification process verifies a company's legitimacy using any available information on money laundering and other sanctions. The process brings faith and trust between both companies and ensures that none of them is a mailbox company. 
Relative authorities, mostly in developed areas of the world, always demand an authentic business analysis report before signing a deal with any business across the border. Verifying business legitimacy of the firm's current and potential clients as well as the personal information of the senior management team in charge of running day-to-day operations. 
Originality, and Initiated Procedures 
After the company verification, KYB checks are processed to get complete legal information about the company. To avoid the possibility of crimes involving money laundering or some form of terrorism, KYB checks are implemented. But this is not that easy. Businesses must comply with the Know Your Business Check specifications, which are
Licensing documents
Identities of owners and managers
When giving the system what it requires, businesses should always be consistent. After KYB checks, the identities of the company's owners and managers are verified, especially those who hold more than 25% of the company's shares. Ongoing KYB checks are carried out to keep the reputations of managers and owners intact.
Know Your Business Operations 
KYB checks validation steps.
Accumulating Companies' Data 
Businesses specify the types of documents they will accept and the requirements for verification.
Using questionnaires and opinion polls
Businesses can obtain additional information from the chosen companies. This can be done with pre-built questionnaire templates. 
KYB verification of business owners (UBO)
A dashboard with an interest-based design allows businesses to always see the organization's structure.  They discover information about specific people, ownership stakes, and verification status here. 
Sharing Documents 
Businesses upload their articles of incorporation, state excerpts, shareholder registry, and directors' registry. They also upload their certificate of registration.
Acquiring a company report
Checks are made after all the necessary data has been uploaded. Every piece of information is checked in accordance with the rules established by the relevant authorities. 
Cybernetics | KYB Checks
Corporate structures occasionally involve multiple companies, nations, or jurisdictions, making them very difficult to inspect. Manually preparing know your business checks can be time-consuming and prone to corruption, fraud, and human error.  Businesses with nothing to hide will be happy to submit to business verification services and automate the verification process where it is feasible. 
Businesses offer highly developed AI-integrated automated processes that reduce the possibility of risk and fraud, increase compliance with AML regulations, and free up resources so that Businesses can focus more on activities that add value and promote business growth. All the credit goes to business verification services for assisting businesses in such a responsible manner. 
Sources 
worldwide corporate databases 
Public records and government registers
international sanctions and PEP databases 
Wrapping it up 
All things considered, KYB checks and other business verification services and solutions are very beneficial to businesses. Businesses have access to enhanced due diligence KYC checks and can obtain all the information they require, including corporate structures, register records, and identify ultimate beneficial owners in a single, easy-to-use window.   
In the end, business verification enables businesses to confidently sign contracts with other businesses. The process enables continuous and automated data retrieval and monitoring, which lowers risk in current collaborations. You need an effective KYB verification service to safeguard your business relationships, adhere to AML requirements, increase B2B conversion rates, and lower operational costs.