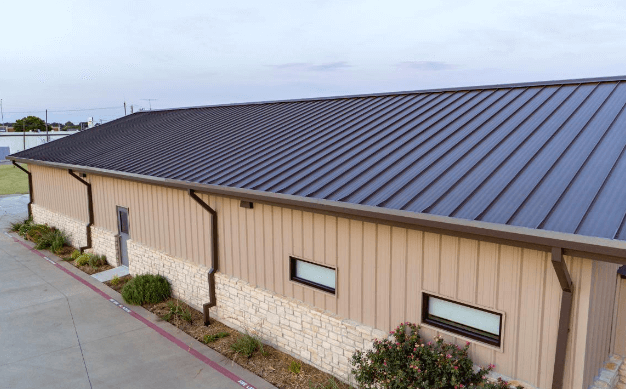 Metal roofing is a great way to add value to your home. It's also an excellent choice for any homeowner who wants a roof that will last, look great and keep them warm. But the metal roofing industry has been stuck in the past. Most roofs are made of corrugated steel. A material that doesn't look attractive is difficult to install and can even rust over time.
But now there's a better option: stone coated steel roofing. These roofs are easy to install and beautiful. They use recycled materials. As we know, times are changing, and there's a new metal roof option available that will make you want to upgrade your current home or build it from scratch. So keep reading to know about better metal roof options.
A new metal roof option.
Stone coated steel roofing is a new metal roof option that makes a better choice than traditional metal roofs. It is a metal roof that has the look of stone. It is a composite roofing material made from steel and stone. They provide increased durability, energy efficiency, and longevity over traditional roofs.
They create it by applying stone-like granules to the top of the steel sheets before they are rolled into a roll. This process provides a more durable finish than previous versions of sheet metal roofs applied. The increased durability comes from the more vigorous nature of stone coating versus paint coats and the ability to apply multiple layers on top of each other without causing damage to underlying coatings.
Energy efficiency is another advantage of stone-coated steel over unpainted or painted sheet metals because it can reflect more light into space instead of absorbing it as most other metals do in their natural state.
How does it work?
Stone coated steel roofing is a type of metal roof with a stone coating on the panels' surface, giving it its distinctive look. This type of metal roofing is especially popular in areas where snowfall and strong winds are common.
Why choose the new metal option stone coated steel roofing?
This unique metal roof has some of the best qualities of each type of roofing material. It's durable, affordable, and beautiful, like traditional asphalt shingle roofs. It's lighter than clay tiles or concrete tile roofs with a longer lifespan than slate or terra cotta tiles. It is also fire resistant and can be used in climates from cold to blazing hot summers.
It also reduces energy bills by keeping your home cooler and warmer in the winter. It isn't just for homeowners who want a stylish new look for their home; it's also perfect for commercial buildings such as warehouses, barns, and similar structures that need protection from the weather while standing out in their surroundings.
Conclusion
Here we have told you about the better roofing option than metal so you can upgrade your roof according to time. Stone coated steel roofing is a great option for anyone looking to get a new roof. It will last 10x longer than traditional asphalt shingles and doesn't need maintenance! The coating uses recycled materials and has zero VOCs, volatile organic compounds that pollute our air when burned off in factories during production. Stone-coated steel is just what an environmentally conscious homeowner needs these days.