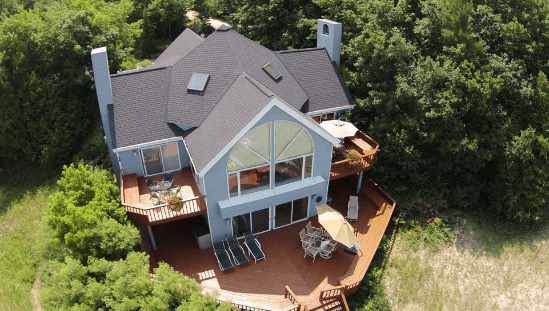 When you've finally secured a vacation rental home to rent out, you'll be excited to gain a steady stream of passive income. To keep your investment protected, however, you need to educate yourself about securing your rental property. To assist you, here are six fantastic safety tips for securing your vacation rental home in 2023:
1. Don't Post Harmful Photos

Avoid giving away too much information about your rental property in online photos. Naturally, you'll want to include all the gorgeous professional photos you've hired a photographer to take of your vacation rental when you're building your website, but be careful not to give away too much information. In case the wrong people are looking, try not to post too many pictures of the front of the house or your house number. Your home's address is not necessary for prospective visitors to see how wonderful it is and be motivated to book a reservation. For those looking at loans to secure a vacation rental property, looking in your immediate area is highly recommended.
2. Research Rental Platforms
There are a ton of rental platforms to advertise your rental property on these days, but not all of them are 100% safe. Property owners should use caution when relying on online platforms for private holiday rentals and home exchanges because they might be enjoyable and more intimate travel options. Be careful not to disclose the precise address or the outside in great detail. The majority of websites that offer vacation rental services include helpful tools for hosts as well. Use the opportunity to look at the user profiles of those making reservations for the property. To make sure it's a good fit, read reviews posted by other hosts and engage in message exchanges. Some websites demand registration, a copy of an official ID, and a confirmed credit card from renters; these additional security precautions can aid you as a property owner.
3. Smart Locks are Key
Appliances and phones are not the only smart tech out there these days. Anyone in charge of managing short-term or holiday rental homes has several options thanks to smart locks. They enable remote management functions that give landlords the ability to manage who has access to and who does not while they are gone. You no longer need to greet visitors upon check-in or check-out thanks to smart locks. Access hours can be established for the duration of your visitor's stay. Then, simply revoke their access privilege after the tenant leaves. The smartphone app displays timestamps for each time a tenant opens the lock to the rental. Managing extra copies of the keys and changing the locks when they go missing is no longer necessary.
4. Invest in a Security System
Even if you give security efforts your all, there's a chance that a break-in or security issue may occur. Due to this, getting a high-quality security system is ideal. Monitoring security systems ensure that someone is constantly keeping an eye on your home. You can keep tabs on your holiday home even if you're thousands of miles away thanks to smart home apps. Installing motion sensor security cameras allows you to stream live footage to a tablet, home or office computer, or smartphone. Also, you can receive alerts when something is wrong. Theft is frequently avoided by security cameras. When potential criminals notice cameras put outdoors, many of them will walk right by your property.
5. Meet Your New Neighbors
If you have a working relationship with your rental home's neighbors, they can help you keep your property secure. You may still get to know your neighbors and locate someone you can trust with your information even if you don't live there permanently. Because strangers stand out more in smaller, more intimate communities, break-ins are often less common. Ask your neighbors to keep an eye out for any odd activity and let them know that your house is a vacation home that you visit occasionally. If there is any suspicious activity while you're away, an alert neighbor can call the police.
6. Keep Your Rental Home's Yard in Order
If your rental home's yard is a mess, robbers and other wrongdoers will see it as an easy target. To keep it looking neat over the winter, regularly mow the lawn, water the flowers, and if you live in an area where it snows, clear the snow from the driveway and walkways. This implies that you should pick up all of the takeout and car service flyers that advertisers leave on your front porch and that you shouldn't let the mailbox get too full.