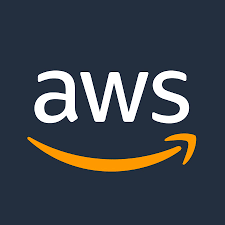 The AWS Associate certification is one of the most sought-after credentials for cloud engineers. While this essay will focus on how to pass, specifically if you are not a cloud engineer, it is vital to emphasize why AWS Associate certification is crucial.
Although other public cloud service providers exist, Amazon Web Services (AWS) certifications are the most sought after due to Amazon's dominant position in the industry. As a result, engineers and consultants can benefit significantly from this on their resumes.
Define Amazon Web Services
Cloud-certified experts are in high demand from a rising job market for AWS, or Amazon Web Services, credentials. In addition, AWS certifications are sought after for a variety of reasons, including the following:
Cloud engineers, architects, and developers are in ever-increasing demand as a way to close the skills gap. AWS Associate certification necessitates a high rigor, consistency, and proficiency in a wide range of cloud-related tasks. In addition, the focus of companies on staff education and training is being displaced by technological innovation to more and greater extents, enhancing the value of an AWS certification course.
It is important to obtain AWS credentials to establish yourself as an expert in AWS cloud computing. The cloud platform is in high demand, and companies are looking for IT experts to drive their projects. Therefore, an important part of AWS training and certification is hands-on experience with the platform's infrastructure and other key services and components.
Important AWS Certifications:
Role-based certification tracks and two specialist certifications are available through AWS to help you advance your cloud career. These credentials address the three pillars of architecture, development, and operations.
The following are the most important AWS certifications:
AWS Certified Solutions Architect– Architect and deployed powerful and secure cloud applications using AWS technologies using this associate-level test for AWS Certified Solutions Architects. The AWS associate certification proves that you can design, build, and deploy scalable cloud applications on AWS. This test is open to working professionals with a minimum of one year of hands-on experience creating scalable, fault-tolerant, and distributed systems on AWS.
AWS Certified Solutions Architect- Professional: As a professional-level AWS Certified Solutions Architect, you'll be tested on your ability to develop distributed systems and applications utilizing AWS technologies. AWS Certified Solutions Architect- Associate certification is a prerequisite for taking this test, as is two years of experience developing and deploying AWS cloud architecture.
AWS Certified Cloud- Practitioner: Credibility in cloud computing, security, technology, pricing, and invoicing can be enhanced with this certification test that verifies your understanding of Amazon Web Services (AWS). The AWS cloud becomes second nature to you, and you'll be known worldwide for your cloud knowledge.
AWS Certified Developer– In order to become an AWS Certified Developer- Associate, you must pass the AWS Certified Developer- Associate exam. Anyone who has worked with Amazon Web Services (AWS) for at least one year is qualified to take this test, provided they have a working knowledge of at least one high-level programming language.
AWS Certified SysOps Administrator- Associate: Associate credential by completing the SysOps Administrator exam and demonstrating your knowledge of deploying, managing, and operating applications on the AWS Cloud. Please take note that you must have at least one or more years of experience operating AWS applications to sit for this test.
AWS Certified DevOps Engineer- Professional: Certified by AWS For the DevOps Engineer professional certification exam, you'll be tested on your ability to manage distributed application systems on Amazon Web Services (AWS). To sit for this exam, you must have at least two years of experience working with AWS infrastructure and AWS Certified Developer- Associate or AWS Certified SysOps Administrator- Associate credentials.
AWS Certified Big Data-Specialty: The Big Data-Specialty certification assesses your technical ability to create and operate AWS services to extract value from large amounts of data. Professionals who analyze large amounts of data regularly may find the valuable qualification in furthering their careers.
Amazon Web Services (AWS) Certified Advanced Networking: By earning the Advanced Networking-Specialty certification, you'll be able to learn more about how to build and deploy large-scale AWS and hybrid IT environments. In addition, achieving this credential can help professionals in the field of networking take the reins of their positions of authority.
Conclusion
AWS Learning offers comprehensive training in Amazon AWS technologies to help you prepare for and pass specialized AWS certification examinations. In addition, numerous AWS Associate certification courses are offered to assist you in gaining a thorough understanding of AWS cloud computing. Professional and experienced instructors deliver high-quality training in various personalized schedules and training methodologies.
Also Read: Information technology is the process of using computers to generate, process, store, and retrieve data